Nasrin Opens Today in Theaters Nationwide

I have been very proud to work on the campaign for Nasrin since this past summer and I hope that you will join me in watching the film this opening weekend. The film is an immersive portrait of the world's most honored human rights activist and political prisoner, attorney Nasrin Sotoudeh, and of Iran's remarkably resilient women's rights movement.

Purchase tickets here.

In addition, Pen America and Ms. Magazine are hosting a conversation moderated by Nicholas Kristof, introduced by Margaret Atwood with human rights advocate Kerry Kennedy, Iranian artist and activist Parastou Forouhar, NASRIN filmmakers Jeff Kaufman and Marcia Ross with a video message from Nasrin's husband Reza Khandan. You can sign up here.

"Her courage, like that of so many in this film, is breathtaking." NY Times

"This riveting film shines a light on one of the most enlightened, exciting and courageous people in the fight for human rights." Newsweek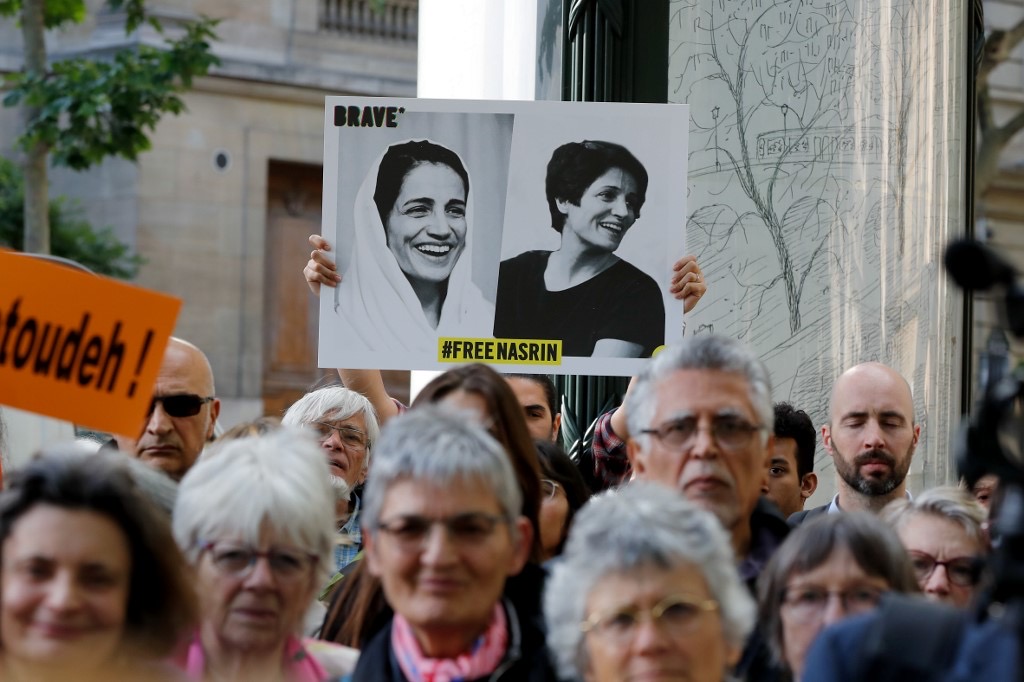 From award-winning filmmakers Jeff Kaufman and Marcia Ross, Nasrin was secretly filmed in Iran by women and men who risked arrest to make this film. In the courts and on the streets, Nasrin has long fought for the rights of women, children, religious minorities, journalists and artists, and those facing the death penalty. In the midst of filming, Nasrin was arrested in June 2018 for representing women who were protesting Iran's mandatory hijab law. She was sentenced to 38 years in prison, plus 148 lashes. The film features acclaimed filmmaker Jafar Panahi, Nobel Peace Prize laureate Shirin Ebadi, and journalist Ann Curry. Narrated by Academy Award-winner Olivia Colman.




Still in prison, Nasrin recently received the 2020 Right Livelihood Award (considered the alt Nobel Prize) along with Bryan Stevenson, Lottie Cunningham Wren and Ales Bialiatski/Visasna and the Eleanor Roosevelt Prize for Global Human Rights Advancement from the ABA along with Dr. Anthony Fauci and Billie Jean King.

I hope you can watch the film this weekend and join the discussion on Monday.

Jon